"Within the lesbian community I am Black, and within the Black community I am a..."
– Audre Lorde, There is No Hierarchy of Oppression  (via daughterofzami)
Watch
Groundbreaking book publisher Barbara Smith, excerpt from the documentary Makers.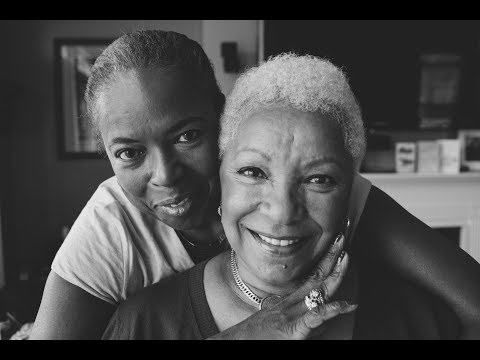 "Femme to Femme Dark mouths full of talk and hot tongues. We try to kiss so..."
– Jewelle Gomez (1948 - )
5 tags
2 tags
"I name myself "lesbian" because this culture oppresses, silences, and destroys..."
– Cheryl Clarke, "New Notes on Lesbianism" (1983), in The Days of Good Looks: The Prose and Poetry of Cheryl Clarke, 1980 to 2005 (via phdreamsanddenials)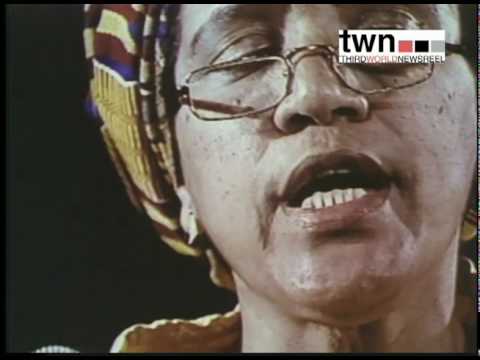 10 tags
6 tags
Watch
Vera Martin, age 89, was a longtime activist. Born in Natchez, MS, she was raised in the South, and later moved to California as a teenager. She worked for the county of Los Angeles in various positions, ending as a systems analyst. She was a board member of the National Black Gay & Lesbian Leadership Forum; served on the steering committee of Old Lesbians Organizing for Change; and was...
5 tags
3 tags
7 tags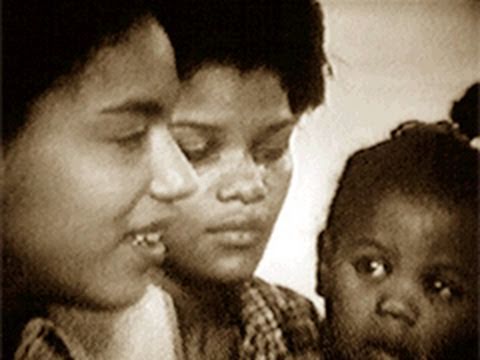 "I name myself "lesbian" because this culture oppresses, silences, and destroys..."
– Professor Cheryl Clarke , from "New Notes on Lesbianism"  (via colorfuldiaspora)
2 tags
AfroLez®femcentric Perspectives: Hunter College... →
afrolez: Hunter College will host "Celebration: Audre Lorde (20 Years Later)," a multi-day gathering and mini film festival, which will honor the life and legacy of the self-defined Black Lesbian Feminist Mother Warrior Poet. http://www.hunter.cuny.edu/wgsprogram The gathering on…
Whither Lottie Tyler?
Noted blues singer Alberta Hunter was a lesbian. I knew a little about her work, based on research on the Harlem Renaissance; she was always talked about in the same breath as Bessie Smith and Ethel Waters: black women-loving-women, singing and dancing and acting during the 1920s through 1940s. I read about them and wonder: Who did they love?  Alberta Hunter loved Lottie Tyler.[[MORE]] In the...
"Black lesbian relationships pose little threat to "self-defined" Black men and..."
– Patricia Hill Collins (Black Feminist Thought: Black Women's Love Relationships, 182)
1 tag
A tenor passes: Wilmer Broadnax
Wilmer M. Broadnax was famous for his soaring tenor in the Golden Age of gospel quartets during the 1940s, '50s and '60s. Broadnax sang in the groups the Southern Gospel Singers, the Golden Echoes, the Spirit of Memphis, the Fairfield Four, the Five Blind Boys of Mississippi, and Little Axe and the Golden Echoes. Gospel music authority Anthony Heilbut, in his new book The Fan Who...
For generations to come
If you're older, and fortunate enough to have pictures that document your life, think about preparing your things to show to younger people. You'd be surprised at how fascinating your old photographs are. Last weekend I was asked to locate images of my great-grandmother during a family reunion of sorts in New Orleans. Digging through my late grandmother's 15 photo albums, I...
Alice Dunbar Nelson, writer
When I was working toward my journalism degree (mid-1990s), I was introduced to Alice Dunbar Nelson. (Well, not properly introduced, but still.) One of my aunts, an English professor at the University of Michigan at the time, was researching a link between Alice (née Moore) and our Moore family, as we all hail from New Orleans, and it sparked my interest. My aunt's research was lost in...
"I, Mabel Hampton..."
"…have been a lesbian all my life for 82 years, and I am proud of myself and my people. I would like all my people to be free in this country and all over the world, my gay people and my black people." —Mabel Hampton, excerpt of speech at NYC Gay Pride Rally, 1984 In 1989, The New York Times published this obituary of Mabel Hampton. Yes, I'm impressed that Mabel...
Tiny & Ruby...
  Trumpeter and vocalist Ernestine "Tiny" Davis (right) and her partner, drummer, pianist and bassist Ruby Lucas, lived together for 40 years. Tiny was a part of the all-female swing band, the International Sweethearts of Rhythm, in the 1940s; before that, in the '30s, she led a band called the Torrid Eight in Kansas City, MO, and toured the midwest with a band called the Harlem...
1 tag
New Model Minority: Cheryl Clarke: The... →
I stayed in the academy so that I could do my work outside of it. (I needed to pay my rent and later my mortgage.) During the 1980s my work in the academy was more of a "job." Something I did so that, as I said, I could do my writing, my work with Conditions, travel, serve on boards that…